2019 NYAPT ANNUAL CONFERENCE AND TRADE SHOW A SUCCESS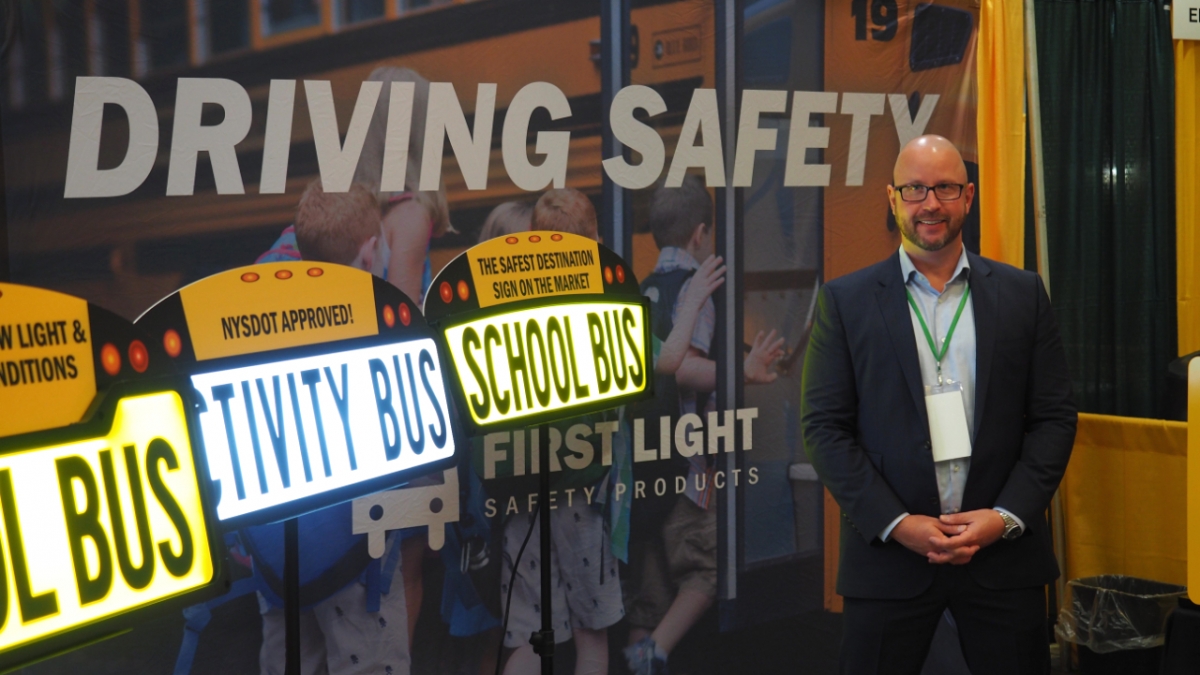 July 22, 2019
First Light Safety Products recently attended the 2019 New York Association For Pupil Transportation Conference and Trade Show in Albany, NY. First Light's new products – The Illuminated School Bus Sign and Fully Illuminated Stop Arm were on full display. Both products are designed to improve the awareness and visibility of the school bus and enable it to be seen at greater distances, multiple angles, all times of the day, and in dangerous weather conditions.
"The response from the trade shows has been overwhelmingly positive. Show after show, we speak with individuals who can immediately see the impact our illuminated safety products can have in their school districts. It's inspiring to have great conversations with so many individuals who make it their mission to improve school bus safety." Kevin Smith, President, at First Light Safety Products.
Recently, First Light Safety Products has been granted approval from the New York Department of Transportation for our Illuminated School Bus Sign and Fully Illuminated Stop Arm. Since then, First Light has participated in multiple pilot programs for its Illuminated School Bus Sign including South Colonie, Shenendehowa, Alexander, Horsehead, and Rush-Henrietta school districts. The initial feedback from the pilots has been very positive.
Alfred A. Karam, Director of Transportation, NYCDPT, Shenendehowa Central Schools when asked about the First Light Illuminated School Bus Sign "In the 19 years I've been in school transportation I can honestly say its the best innovation I've seen which truly updates the school bus and makes it visible from a distance and enhances its visibility. I have received nothing but positive remarks from administrators, and staff alike. Elise, one of my school bus drivers stated, "these are certainly eye catching, now that I have seen them in a variety of lighting conditions. They seem to be a good addition to the ways we alert others of our presence and I hope they help prevent a tragedy every day they are in use." Elise's colleague Vicki commented "They are very visible and just awesome!"
The pilot program is scheduled to continue throughout 2019. If you would like more information or are interested in pilot testing in your state, please email us at info@firstlightsafety.com.