FIRST LIGHT TO PILOT TEST ILLUMINATED SCHOOL BUS SIGN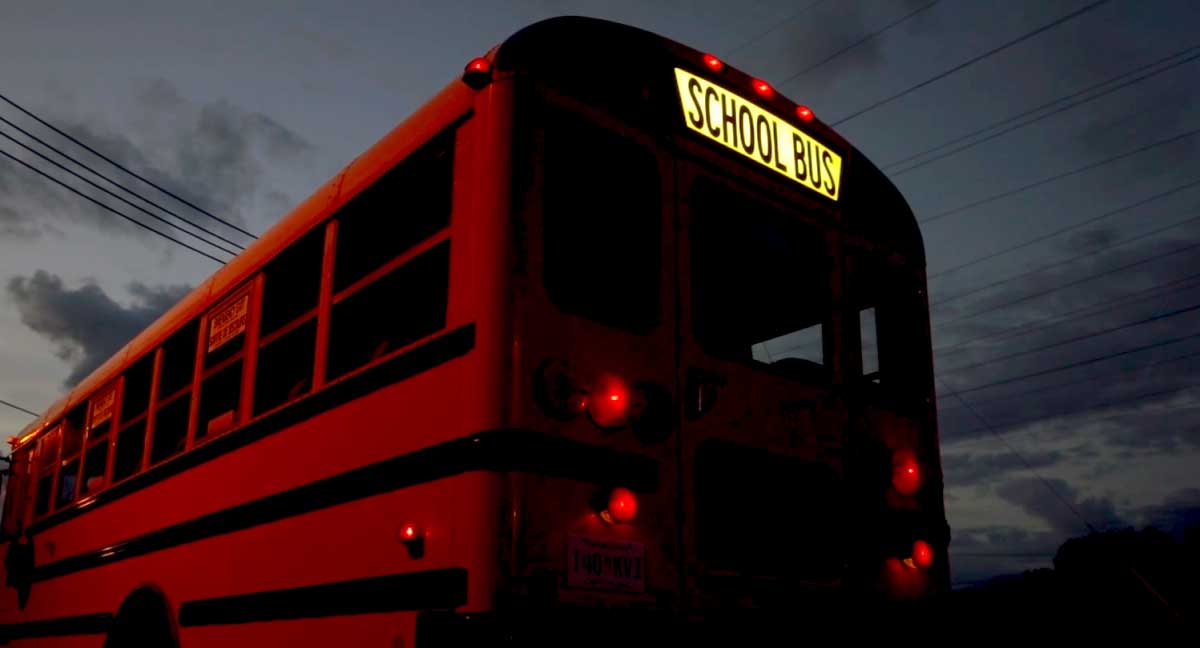 February 8, 2019
by Nicole Schlosser
Executive Editor, schoolbusfleet.com
WINNIPEG, Manitoba – An illuminated safety product company here will soon launch a pilot test of its patent pending illuminated school bus sign at four school districts in New York.
In fall 2018, First Light Safety Products received approval from the New York State Department of Transportation to install its Illuminated School Bus Sign on school buses in the state.
The sign is designed to improve motorist recognition of the school bus especially in dim light and dangerous weather conditions by making the bus easily seen at far distances. According to the company, the illumination technology enables the safety product to be seen from over 1,000 feet and read from over 300 feet.
The product does not require any external lighting, since it serves as its own light source, according to the company. The lights are also designed with a long service life in mind.
The company will pilot test the product in April on a total of 16 school buses. The participating school districts, contractors, and dealers pilot are Shenendehowa Central Schools and Leonard Bus Sales; Educational Bus Transportation with Nesco Bus and New York Bus Sales; and Alexander Central School District and South Colonie Central Schools, along with Matthews Buses.
Each school bus involved in the pilot will have an illuminated sign on the front and the back, Cam Quan, director of sales, marketing and customer relations at First Light Safety Products, told School Bus Fleet.
To better understand how the product is received, First Light will send out a survey to bus drivers, mechanics, and other school employees, as well as to parents and other members of the community, she added. The survey is designed to gauge whether respondents think the sign boosts motorists' awareness of the school bus and makes it safer.
"Based on preliminary feedback from industry professionals, we believe people will say, 'Yes, we are more aware of the bus, yes, the bus is safer with the [signs] on it," Quan said.
The pilot will last one year.
The company has shared its plans to publish updates on its website for the public to view.
Read the story directly on schoolbusfleet.com.