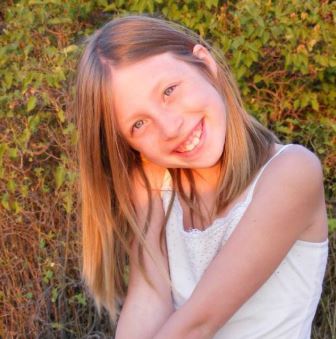 December 20, 2019
The most wonderful time of the year? These are the seven words expressed by many as the end of December becomes closer. The lights are bright, the music plays, parties are planned, the beautiful décor brings the holiday spirit alive, and kids are getting ready for that last hour of school before their holidays begin. Our kids' minds are full of excitement, as they wonder what is under the tree waiting for them, to spend time with their friends, and no school for two weeks.
These are some of the masks in front of our world's reality. People are stressed, people are distracted, and people are missing or don't have loved ones to be with during "the most wonderful time of the year".
Picture this: the excitement of a child, as they sit on their school bus having fun with their friends, as their anticipation for the holiday break becomes closer and closer. Our kids should have no worries on their minds at this point. Our kids should be safe and sound on our trusted transportation system. They stand up, walk down the aisle of the bus, share a smile, and say their good-byes as they take that final step off the bus to start their break. Sounds wonderful, doesn't it?
On December 20, 2011, Makayla did just that. She took that final step off the modified late bus, which runs for kids who stay after school for activities. With her innocence of a being kid and with the trust of her surroundings, she took that final step off the bus, not knowing what would be her last step, followed by her final breath.
Makayla was hit and killed by a motorist, who stated he simply did not see any of the identifying markings on the school bus. The first to respond to the accident was Makayla's stepfather Dan, a Juvenile Detective.
Makayla was one of six siblings. She had two sisters and three brothers. They shared a love for fishing, swimming, and playing on the boat. She enjoyed hunting with her three brothers and playing dolls with her two sisters. She was an athletic young lady with hopes of a bright future in volleyball. Makayla was such a special person who left an impression on everyone she met and was loved by all.
"Makayla just had the sweetest personality. She was one of those kids that you just absolutely adored from the day you met her," said Dan Sperry, Makayla's stepfather.
We had the bittersweet privilege of meeting Dan as he educated us of the tragic accident that changed his family's lives forever. Dan strongly believes that if the bus Makayla was on was equipped with First Light's illuminated safety equipment, that bus ride might not have been her last.
Unfortunately, Makayla's story is one of many, as these preventable accidents flood our roadways each day.
If you are old enough to drive a vehicle, you are mature enough to know the difference between right and wrong. Having a licence is more than a luxury; it comes with huge responsibility and is a privilege. Saying you did not see the bus, or that you were in a rush, this is no excuse. If you care about your future, protect it, and remember our kids are YOUR future. Think about Makayla and her beautiful smile, a smile that could light up a room. Next time you are in a rush and think, just this one time it will be ok, think again, because, for innocent children like Makayla, that one time changed her life, her family's life, and her community forever.
If you care about your future, protect it, and remember our kids are YOUR future.
We all know the world is fast; we all have places to be, deadlines, work, and more. But we need to slow down and be safe.
Makayla is one of many who have tragically lost their lives, due to the distractions flooding our roadways. Our hearts are with all the friends and families who have faced this pain.
Today, we remember you, Makayla. We dedicate these words to you, you inspire our company each day, as we continue to bring awareness to school bus safety.
To the Sperry family, our thoughts are with you today and always. December 20th will always be an important day in our offices, to remember the incredible young lady who is your daughter and sister. We cannot change the past, nor can we take away your pain. We can, however, share the strength of Makayla and fight for her, to bring awareness to school bus safety, to keep families safe and alive.
We would like to thank the Sperry family for sharing their story with us. If your life has been affected by a school bus-related accident, let us help your story to be heard. Together we can all make a change.
OUR KIDS ARE WORTH IT.
To learn more about Makayla, please visit the following links:
CHANGING THE FUTURE OF STUDENT SAFETY WITH PATENT-PENDING LED TECHNOLOGY